How Many Centimeters in an Inch
In a world with varying systems of measurement knowing how many centimeters are in an inch can be quite valuable. The inch an integral part of the Imperial system is still commonly used in the United States while most other countries have adopted the metric system. Understanding the conversion between inches and centimeters can prove handy in everyday life especially for international travelers and anyone dealing with DIY projects or home improvements.
What is an inch?
Before we delve into the conversion let clarify what an inch is. The inch is a unit of length in the Imperial system widely used in the United States and a few other countries. It typically represented by the symbol "in." In contrast the metric system relies on centimeters cm and meters m for length measurements.
How many centimeters in an inch?
The conversion from inches to centimeters is straightforward. There are exactly 2.54 centimeters in an inch. This conversion factor is constant and doesn't change making it easy to calculate.
Why is this conversion important?
Practical uses in daily life
Knowing how many centimeters are in an inch is essential for various practical purposes. For instance if you travel to a country that uses the metric system you'll need to convert measurements to understand the local units. Whether you're buying groceries measuring your height or assessing the dimensions of items having this conversion at your fingertips can be highly beneficial.
The global perspective
Understanding the inchtocentimeter conversion is also critical in a global context. Most countries around the world have adopted the metric system and businesses often deal with international clients and suppliers. Being able to convert between inches and centimeters seamlessly can save time and prevent misunderstandings.
Historical context
The origin of the inch
The inch has an interesting history. It was originally defined as the width of a man thumb but this definition varied from person to person. Eventually in 1959 the inch was officially defined as 2.54 centimeters based on the international agreement on the length of the meter.
The adoption of the metric system
While the Imperial system which includes inches is still used in some countries the metric system is the global standard. The metric system offers a logical and consistent way to measure making it easier to communicate measurements across borders.
Converting inches to centimeters
To convert inches to centimeters you can use the simple formula:
makefileCopy code
Centimeters = Inches × 2.54
Alternatively you can find many online tools and mobile apps that make this conversion effortless. All you need to do is input the value in inches and the tool will provide the corresponding measurement in centimeters.
Common measurements in inches
Examples from everyday life
Inches are often used for measurements in various fields including construction engineering and even cooking. For example many DIY enthusiasts and carpenters rely on inches when working on home improvement projects. Similarly recipes may call for measurements in inches for baking and cooking.
Conversion challenges
However dealing with inches can be tricky especially for those accustomed to the metric system. Converting measurements and visualizing the size of an object in inches can be challenging. This is where knowing the conversion to centimeters becomes extremely helpful.
The advantages of knowing this conversion
Traveling and international measurements
When traveling to countries using the metric system having a solid grasp of the inchtocentimeter conversion can simplify your experience. Whether you're ordering a coffee purchasing clothing or evaluating the size of a room you'll be able to navigate measurements with confidence.
DIY projects and home improvements
In the realm of DIY projects and home improvements precision matters. Many tools and materials are labeled in inches and converting these to centimeters can help you work with greater accuracy and efficiency.
Final Word
In  Final Word understanding how many centimeters are in an inch is a valuable skill in today interconnected world. The conversion factor of 2.54 centimeters per inch simplifies measurements and promotes crosscultural communication. Whether you're traveling internationally or embarking on a home improvement project this knowledge can make your life easier.
FAQs
How did the inch get its name?
The word "inch" is believed to have originated from the Latin word "uncia" which means onetwelfth.
Why is the metric system more widely used globally?
The metric system is preferred for its consistency and ease of conversion between units making it a practical choice for international trade and scientific endeavors.
Are there any countries still using the Imperial system exclusively?
Yes the United States primarily uses the Imperial system for everyday measurements.
Can I use online tools to convert inches to centimeters accurately?
Yes online conversion tools are reliable and provide accurate results for quick conversions.
Is there a simple way to estimate the conversion in my head?
You can round an inch to 2.5 centimeters for a quick estimation but for precise measurements it best to use the exact conversion factor of 2.54 centimeters per inch.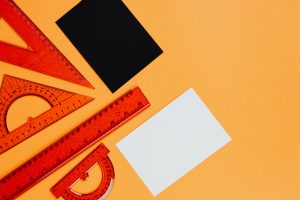 Source of Image: https://www.pexels.com/photo/different-king-of-rulers-beside-a-black-and-white-paper-5477782/